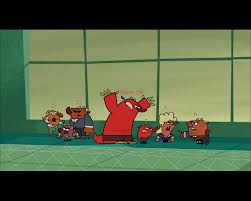 Welcome to the heinous family relationship comments. after the whole relationship, comment and think a paragraph in the whole relationship.
Relationship
Edit
The two who appeared in episodes are named Beezy and Lucius VII. They don't get along in Pop-Sicles, alongside their ancestors. But wikians who see The Big Date, see this text:Lucius asked Beezy to look for Jez.
Those two living heinouses really have girlfriends. Beezy has Saffi, and his father has Jez. They date with them in a few episodes. But in Jez and Saffi's last appearences, they start broking up with Lucius VII and Beezy.
Get this and reply my comment: Lucius and Beezy help as a team sometimes. They make a good family. Beezy helped his father from talents from a mule to the Heinous Gala (High School Mule-sical). Beezy helped his father from pranking the Clowns
START COMMENTING OR ELSE!
Community content is available under
CC-BY-SA
unless otherwise noted.